0

%

Business Efficiency with AI
Our Data Warehouse Services
Data Warehouse Consulting Services

Our diverse expertise offers a complete roadmap to kickstart, enhance, or fine-tune your data warehouse (DWH) journey. Elevate your data warehouse project with our expert guidance, including:

Infrastructure Assessment: Analyze your data infrastructure for valuable insights.
Cost Optimization: Optimize cloud resources for efficiency.
Custom Architecture Design: Tailor architecture to meet your specific needs.

BI and Visualizations

Our strength lies in simplifying intricate insights into actionable knowledge, facilitating effortless insight discovery through our business intelligence services. Data using cutting-edge BI tools and AI

Actionable Analytics: Empower informed decision-making.
Custom Dashboards: Attain precise insights.
Dashboard Optimization: Enhance speed and efficiency.
Data Marts & Catalogs: Efficiently organize data for better management.

Data Lake and Warehouse Engineering

Consolidate your expanding data into a unified hub and enable real-time analytics for swift and precise insights. Our data warehouse development services add value to your assets by:

Designing, building, and maintaining DWHs
Creating custom API integrations
Establishing ETL/ELT pipelines
Advancing with Databricks lakehouse technology

Data Warehouse Modernization

Adapt to changing needs and business challenges with an improved storage experience. Expand your DWH infrastructure and harness the advantages of cutting-edge technologies by:

Enhancing data quality through cleansing and improvement
Migrating workloads to the cloud
Exploring innovation through machine learning
Implementing master data management
Benefits For Your Business
Create a strong foundation for informed governance, moving away from traditional intuition-based decision-making.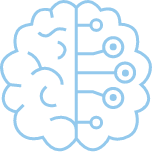 Enhanced Performance
Make informed decisions at all levels using comprehensive insights.

Data Quality Enhancement
Enhance decision-making with standardized, real-time data from all sources.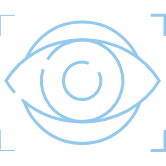 Efficient Task Automation
Delegate manual tasks to predefined workflows, freeing resources for core priorities.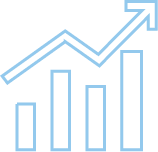 Empowering Analytics
Leverage predictive analysis, causal relationships, and what-if scenarios for a robust analytical foundation.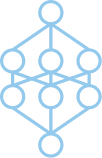 Strategic Asset Management
Detect anomalies to avert disruptions, identify areas for enhancement, and boost ROI for a competitive edge.

Secure Data Governance
Promote knowledge sharing and collaborative workflows while upholding data security.
Industry Verticals We Serve
Marketing & Sales

Understand your customers comprehensively

Deliver precise, tailored offers
Predict and meet customer needs

Stay updated on market trends

Identify potential prospects
Monitor marketing campaign effectiveness

Enhance customer engagement

Utilize data warehouse analysis services
Value customer feedback

Implement unified customer analytics

Enhance strategic competitiveness
Deliver timely and relevant messaging

Healthcare

Enhance patient outcomes and team productivity

Centralize the entire patient journey
Integrate EHR/EMR, diagnostic data, follow-ups, and long-term outcomes
Personalize clinical decisions

Streamline insurance claims and payments

Monitor patient conditions effectively
Implement smart resource planning
Utilize data warehouse for improved efficiency

Foster healthcare innovation and research

Enable data-driven discoveries for better treatments
Safeguard patient information and adhere to regulatory standards.

Logistics

Consolidate transport operations with an all-in-one solution for comprehensive supply chain insights. Paired with analytics, data warehouse analysis services enable:

End-to-end visibility
Route optimization
Efficient inventory management
Automated warehouse control
Intelligent order management
Optimized supplier performance

Manufacturing

Remove factory floor silos

Create a unified knowledge hub for streamlined decision-making

Monitor inventory turnover

Automate plant capacity management
Improve manufacturing forecasts

Utilize Big Data analytics

Enhance contract negotiations
Simplify product portfolio management

Identify and prevent costly outages

Mitigate market fluctuations
Data Warehouse Project Implementation Steps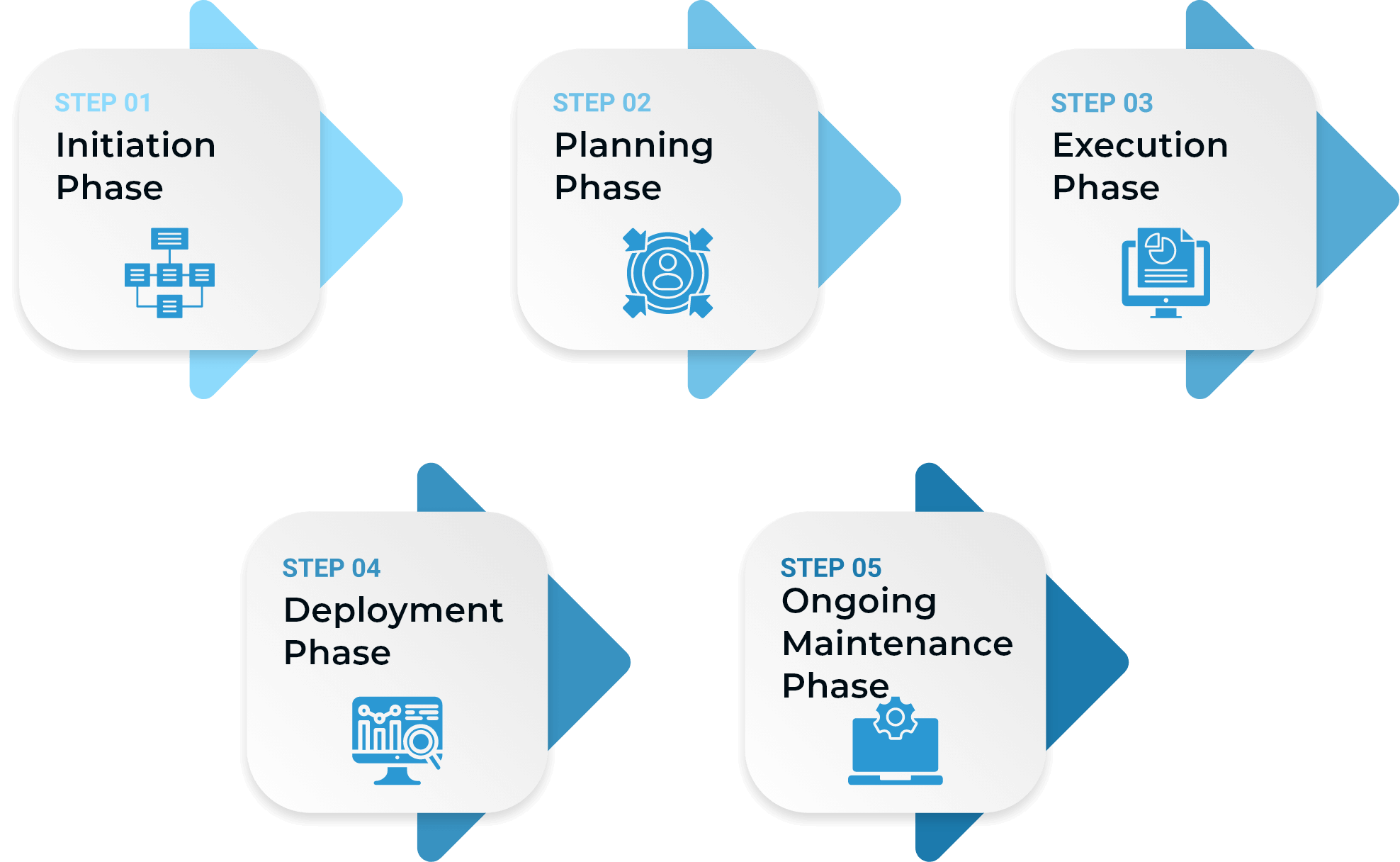 1. Initiation Phase

Discovery
Requirement Definition
DWH Architecture Analysis
Approach Selection

2. Planning Phase

Conceptualization
Project Scope & Deliverables
Technology Selection
Risk Analysis

3. Execution Phase

Design and Development
Data Source Analysis
Architecture Design
ETL/ELT Testing

4. Deployment Phase

Launch
Data Migration
Acceptance Tests
Training Sessions

5. Ongoing Maintenance Phase

Solution Maintenance
Performance Tuning
User Support
ETL/ELT Optimization
Our Data Warehouse Services
Our Expertise in AI Models

GPT-4
A set of OpenAI models excelling at complex problem-solving due to advanced reasoning skills and extensive general knowledge.

LLaMA
A foundational large language model, LLaMA (Large Language Model Meta AI) generates text, converses, summarizes content, solves math problems, and predicts protein structures.

PaLM2
The latest extensive language model from Google, excelling in intricate reasoning tasks like code interpretation, math solutions, categorization, queries, and multilingual translation. It showcases Google's commitment to responsible AI.

GPT-3
OpenAI's set of models for natural language processing tasks such as text generation, summarization, translation, and question answering.

DALL.E
OpenAI's DALL·E generates lifelike images and art based on text prompts, enabling image creation, modification, and variation generation.

Whisper
Whisper, a versatile speech recognition model by OpenAI, performs tasks like language identification, speech translation, and multilingual speech recognition.

Embeddings
OpenAI's Embeddings provide numeric representations of linguistic elementsa like words and phrases, capturing their semantic meaning and relationships.

Moderation
OpenAI's Moderation models assist in content moderation, identifying and removing harmful or inappropriate content from online platforms.

Stable Diffusion
Stable Diffusion generates detailed images from text prompts and handles tasks like inpainting, outpainting, and image-to-image translations guided by text.

Bard
Google's Bard, powered by LaMDA, is a text-to-text generative AI chatbot adept at engaging in human-like conversations and responses.
Our Data Warehouse Development Tech Stack
Cloud Computing Platforms

AWS

Azure

Google Cloud
DevOps

Synk

JFrog

Jenkins
Data Processing

NumPy

Apache Kafka

Apache Spark
Data Visualization

Telerik

Power BI

Data Bricks
Data Storage

Red shift

Big Query

Data Bricks
Databases
My SQL

Oracle

Microsoft SQL

Postgre SQL

Cassandra

Mongo DB
Our Engagement Models
Dedicated AI Development Team

Our proficient AI and blockchain developers are fully immersed in leveraging cognitive technologies to provide exceptional services and solutions to our clients.

Extended Team Enrichment

Our extended team model is thoughtfully designed to support clients in expanding their teams with the necessary expertise for AI-driven projects.

Project-focused Strategy

Embracing our project-based approach, our skilled software development specialists collaborate directly with clients and the triumphant realization of AI-infused projects
Why Cloudester?
As a data engineering firm, we prioritize technological fundamentals and amplify the impact of AI to drive customer success.

Extensive Expertise
Leveraging over 12 years of experience, we excel in crafting triumphant AI solutions for you.

Diverse Skill Set
Our senior AI developers possess prowess in AI, NLP, and Big Data, ensuring comprehensive solutions.

Domain Proficiency
Your distinct challenges are understood, paving the way for tailor-made solutions that precisely fit your requirements.
Get Started Today

Contact Us
Complete our secure contact form, Book a calendar slot and set up a Meeting with our experts.

Get a Consultation
Engage in a call with our team to evaluate the feasibility of your project idea. We'll discuss the potential, challenges, andopportunities.

Receive Cost Estimates
Based on your project requirements, we provide a detailed project proposal, including budget and timeline estimates.

Project Kickoff
Upon agreement, we assemble a cross-disciplinary team to initiate your project. Our experts collaborate to launch your project successfully.
Start a conversation by filling the form
Build your top-notch AI product using our in-depth experience. We should discuss your project.
Frequently Asked Questions
What does a DWH consultant do?
Cloud data warehouse consulting services assist businesses in evaluating, analyzing, recommending, and strategizing transformative enhancements for their data warehouse adoption journey. Whether it involves migration, infrastructure enhancements, or starting from scratch, expert guidance provides a valuable head start and equips you with actionable insights on enterprise data warehouse management, data quality, and more
What is a data warehouse?
Data Warehouses (DWHs) play a pivotal role in the data management lifecycle as they offer a consolidated, centralized repository of data for reporting and analysis. Without a DWH infrastructure, organizations would rely on disparate data silos. DWHs are primarily utilized for storing historical data, including contract details, client information, and more.
What are the three types of DWH?
There are three main types of data warehousing solutions:
Enterprise Data Warehouses: These serve as a central repository for an entire organization's data. They offer comprehensive insights but can be costly and complex to maintain.
Data Marts: These are smaller-scale data warehouses focusing on specific business units or functions. They are less comprehensive but offer easier setup and management.
Operational Data Stores: These provide real-time snapshots of the latest transactions and operational data. They are the simplest but may lack some features found in other DWH types.
Each type has its unique advantages and drawbacks, catering to different organizational needs and priorities.
What are data warehousing services?
DWH services encompass a broad spectrum of data management and business intelligence activities, spanning advisory, deployment, support, migration, and visualization. These services enable organizations to leverage cloud data warehouse engineering to achieve tangible business outcomes and maximize the value derived from their data.
What is ETL in a data warehouse?
ETL, or Extract, Transform, Load, is a crucial data integration process that involves extracting data from its source, transforming it into a format suitable for analysis, and loading it into a central repository. An ETL pipeline empowers businesses to unify data from diverse sources into a single, comprehensive data warehouse, making it ready for use in dashboards and analytical applications. This process can be executed either manually or automatically, tailored to the specific requirements of the organization.
Who needs a data warehouse?
Unified storage systems offer support to a wide range of business functions across various industries, including:
Decision Makers: Providing a consolidated source of data for crafting cohesive business strategies.
Users and Business Units: Facilitating in-depth data retrieval from multiple business systems, benefiting roles like marketers and sales representatives.
Teams Requiring Custom Dashboards: Enabling the creation of user-specific dashboards and reports.
Teams Utilizing Machine Learning and Analytics: Supporting the application of advanced analytics to digital assets.
Companies with Complex Query Needs: Efficiently handling extensive and intricate queries.
Anyone Leveraging Transaction Data: Enabling the use of transaction data for analytical purposes and business reporting.
How beneficial DWH & BI implementation is for companies?
Adopting a Data Warehouse as a Service (DWaaS) offers companies the following advantages:
Informed Decision-Making: Centralizing decision enablers in a single interface.
Effective Data Management: Unified storage streamlines standardized data processing.
Improved ROI: 360-degree analysis reveals areas for enhancement.
Accelerated Analytics: DWHs efficiently process vast data to uncover insights.
Enhanced Conformity: All-in-one storage facilitates consistent approaches for compliance.
How much does a data warehouse solution cost?
When it comes to data warehouse solutions, there is no one-size-fits-all answer. The cost of the solution depends on a variety of factors, including the size of the architecture, the features and functionality required, the degree of customization, and the vendor you choose.
Other cost drivers include:
Data needs and challenges
Maturity of your DWH architecture
Implementation approach
ETL integration
Organization size, and others.
What factors to consider choosing a BI and DWH services provider?
When selecting a business intelligence and data warehouse services provider, several factors warrant consideration.
However, the initial step involves a clear understanding of your unique requirements:
Scope of Solution: Determine if you need a comprehensive BI and DWH platform or a simpler solution.
Data Needs: Identify the type and volume of data to collect and analyze.
Storage Requirements: Assess the amount of output data to store.
Once your needs are established, evaluate potential providers based on the following criteria:
Tech and Domain Expertise: Ensure the provider possesses relevant technical and industry expertise.
Diverse Portfolio: Verify a range of services and solutions.
Post-Launch Support: Assess the availability of support and maintenance services.
Provider Reputation: Consider the provider's established brand and reputation.
Reliability & Transparency: Evaluate reliability and transparency in service delivery.
Communication & Agility: Determine effective communication and adaptability."
This comprehensive approach will help you make an informed choice for your business intelligence and data warehousing needs.
Is data warehousing still relevant?
"In today's data-rich business landscape, organizations seek a unified solution to store, analyze, and convey insights for reporting. Amidst the emergence of various tools, Data Warehouses (DWHs) remain a vital component of effective business management, offering a gateway to historical patterns. They act as a central repository, equipped with robust analytics and query capabilities, enabling comprehensive data analysis