0

%

Business Efficiency with AI
Why Choose Cloudester?
Expert AI Professionals

Rely on our skilled AI professionals who possess in-depth expertise, ensuring that your AI projects are handled with the utmost competence.

Extensive Experience in AI

Rely on our skilled AI professionals who possess in-depth expertise, ensuring that your AI projects are handled with the utmost competence.

We Prioritize Security

Security is paramount to us. We take stringent measures to safeguard your AI applications, ensuring your data and operations remain secure.

End-to-end AI Development

Experience a seamless AI journey from concept to deployment, as we provide comprehensive end-to-end development services tailored to the needs
Cloudester AI Development Expertise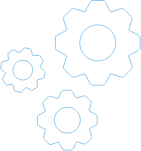 GENERATIVE AI
We specialize in enhancing businesses through ChatGPT solutions, enabling streamlined workflow automation, elevated customer service, and expedited decision-making processes. Our core expertise lies in offering tailored integration and customization services as per your specific requirements.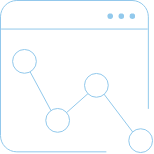 PREDICTIVE ANALYTICS / DATA SCIENCE
Our smart data and machine learning predictions guide your business. We make special models for personal suggestions, spotting when customers might leave, adjusting prices, catching fraud, understanding feelings, and grouping customers. DATA CAPTURE / COMPUTER VISION / OCR
Get ready for tomorrow with our data-driven, machine learning-powered predictions. We show you future trends for your business. Our data wizards make sure your business wins.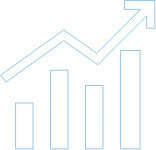 BUSINESS INTELLIGENCE
Enhance your decision-making with our BI & Data Warehouse consulting. Maximize your data's potential through Big Data analytics solutions and establish efficient data management for informed choices.

NATURAL LANGUAGE PROCESSING
We utilize cutting-edge NLP to analyze text data from social media, emails, and audio, revealing key audience insights. Our customized solutions uncover sentiment, interests, gender, and more, enabling a deeper understanding of your users.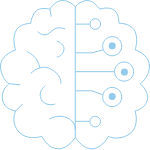 MACHINE LEARNING
Our team of machine learning experts fuels business growth and expansion. We uncover valuable insights from messy data across various sources, giving your business a powerful edge.
Cloudester's AI Software Development Services for Business Benefits
Boost your business using our AI development services. We use smart technologies like deep learning, machine learning, computer vision, and language skills to create powerful solutions for your company.
Our Technology Stack
AI Development Services

Python

.NET Core

Java
AI Development Tools

Jupyter / Anaconda

Colab

Kaggle
Cloud Computing Platforms

AWS

Azure

Google Cloud
DevOps

Synk

JFrog

Jenkins
Frameworks / Libraries

Tensor Flow

PyTorch

Keras
Data Storage & Visualization

Big Query

Power BI

Tableau
Cloudester's Artificial Intelligence Software Development Process
OUR SERVICES
HIRE YOUR AI DEVELOPER

Our Ready Multidisciplinary Team of Highly Skilled Machine Learning Engineers is Poised to Deliver Business-Transforming Solutions."

AI SOFTWARE DEVELOPMENT

Delegate Your AI Product Development to Our Skilled Machine Learning Engineers, Prioritize Core Business Responsibilities.
Industries
Our legacy shines in propelling businesses across various niches to remarkable heights.
Our unwavering dedication to excellence, driven by the power of AI algorithms that consistently refine our expertise across different domains.
Banking & Finance

Experience the future of Banking & Finance, reimagined with AI Development. Watch decision-making soar with the help of AI-driven assistants. Rethink financial planning with user-friendly apps for budgeting, credit scoring, and vigilant fraud detection.

Retail & E-commerce

Elevate Retail & E-commerce with AI Development insights. Gain insights into customer behavior, offer personalized recommendations, streamline in-store operations, and reduce customer churn.

Supply Chain & Logistics

Logistics enters a new era through AI Development. Simplify supply planning, expedite invoice processing, optimize routes, and achieve seamless operations through AI-powered cargo damage detection.

Healthcare & Pharma

AI reshapes Healthcare & Pharma. Empower medical professionals with AI Development -aided analytics for precise diagnosis, tailored treatment, data-driven predictions, and evidence-based analytics that save lives.

Automotive Manufacturing

AI meets Automotive Manufacturing in perfect harmony. Our solutions streamline production, orchestrating simulations, design refinements, visual inspections, and precise AI Development defect detection.

Insurance Healthcare

Witness the transformation of Insurance Healthcare through AI Development. Seamlessly navigate claims with AI and ChatGPT. Anticipate high loss claims, combat fraud, evaluate property costs, and elevate customer service.
Our Engagement Models
Dedicated AI Development Team

Our proficient AI and blockchain developers are fully immersed in leveraging cognitive technologies to provide exceptional services and solutions to our clients.

Extended Team Enrichment

Our extended team model is thoughtfully designed to support clients in expanding their teams with the necessary expertise for AI-driven projects.

Project-focused Strategy

Embracing our project-based approach, our skilled software development specialists collaborate directly with clients and the triumphant realization of AI-infused projects
Get Started Today

Contact Us
Complete our secure contact form, Book a calendar slot and set up a Meeting with our experts.

Get a Consultation
Engage in a call with our team to evaluate the feasibility of your project idea. We'll discuss the potential, challenges, andopportunities.

Receive Cost Estimates
Based on your project requirements, we provide a detailed project proposal, including budget and timeline estimates.

Project Kickoff
Upon agreement, we assemble a cross-disciplinary team to initiate your project. Our experts collaborate to launch your project successfully.
Contact us
Build your top-notch AI product using our in-depth experience. We should discuss your project.
Frequently Asked Questions
What is AI-powered software development?
AI-powered software development involves integrating artificial intelligence technologies into software applications to enhance functionality, automate tasks, and deliver more intelligent and personalized experiences.
How does AI enhance development of software applications?
AI improves software by enabling automation, predictive analytics, natural language processing, and more. It can help in data analysis, pattern recognition, and making intelligent decisions.
Do you offer AI integration with existing software?
Yes, Cloudester provides AI integration services to enhance existing software applications with AI capabilities, improving efficiency and user experiences.
Can you handle both small and large AI development projects?
Absolutely, our team is experienced in managing projects of various sizes. We tailor our approach to meet the specific requirements and scale of each project
How do you ensure data security and privacy in AI development projects?
We prioritize data security and follow best practices to protect sensitive information. Our solutions adhere to data privacy regulations and guidelines.
How do you ensure the AI solution aligns with our business goals?
Our AI consultants collaborate closely to understand your goals and design solutions that cater to your specific needs.
Can AI help optimize business processes?
Yes, AI can automate repetitive tasks and analyze data to improve efficiency and decision-making.
What kind of AI training do you provide to our team?
We offer training sessions to help your team understand and effectively use AI solutions.