0

%

Business Efficiency with AI
Global State of (Customer Experience) CX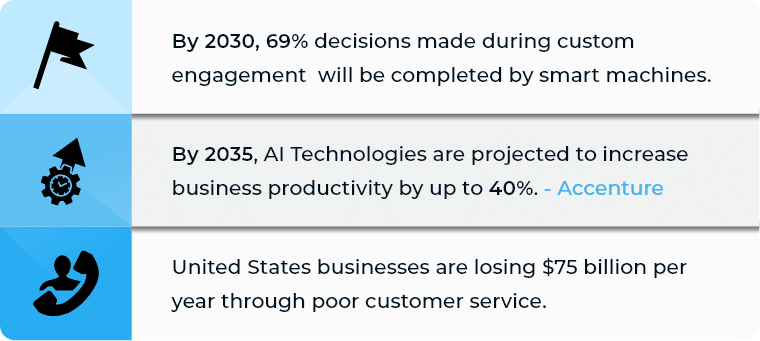 AI for Better Customer Experience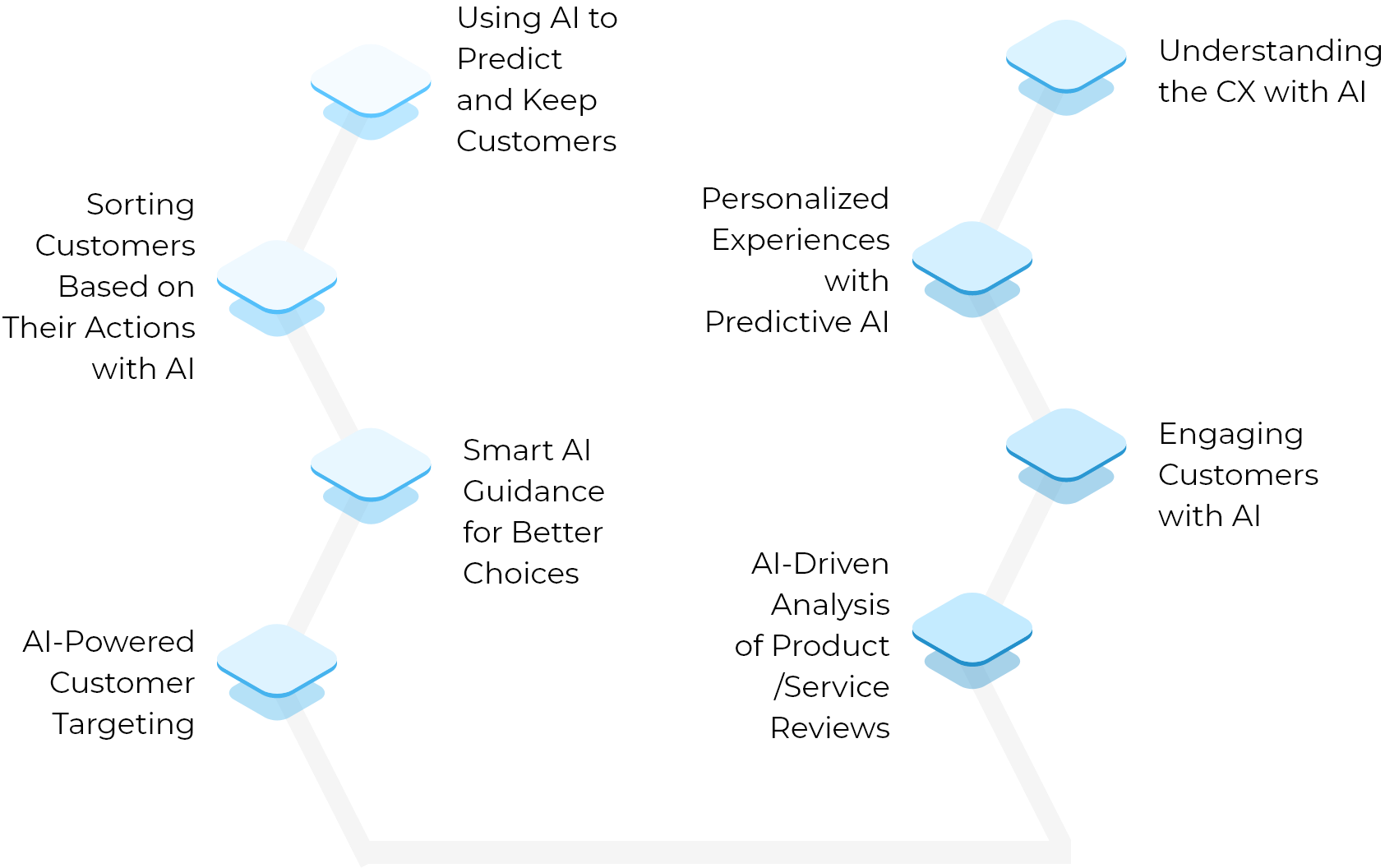 Data Science Techniques We Apply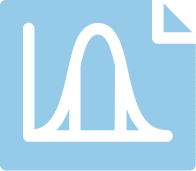 Cutting-Edge Data Analysis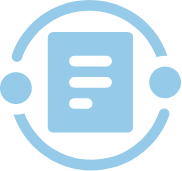 Predictive Analytics Expertise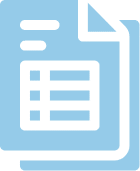 Automated Review Collection and Analysis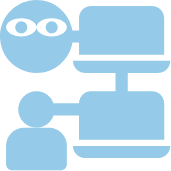 Advanced Fraud Detection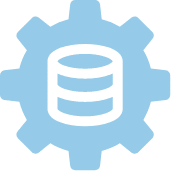 Smart Recommendation Engines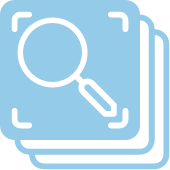 Computer Vision and Visual Search Solutions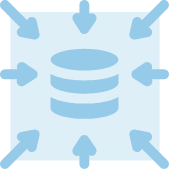 Streamlined Data Capture, Extraction, and Processing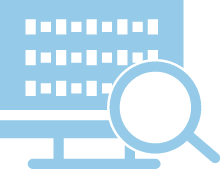 Text Analysis and Natural Language Processing Mastery
Industries

E-Commerce

Finance
Logistics

Retail

Entertainment

Healthcare
Why Implement Artificial Intelligence to Improve CX?
Empowering Your Business with Tailored Data Science Solutions for Diverse Challenges.
AI to Address Customer Needs:

AI gathers data from various sources.
Understands customer behavior deeply.
Offers personalized products and services based on data.

Enhanced Personalization

AI enhances data-driven opportunities.
Creates unique and personalized experiences.
Tailor offerings based on historical data and behavior.

Smarter Customer Interactions

AI ensures no customer interaction happens in isolation.
Collect interaction data for rich datasets.
Analyze data to make data-driven improvements.

Efficiency in Human Interactions:

Achieve a superior customer experience with AI.
Shift focus from routine tasks to unique operations.
Foster long-lasting, customer-centered cooperation, prioritizing customer needs and fruitful results.
Why You Need Cloudester for Customer Experience Consulting
Bringing inventive solutions to address your most significant business obstacles.

Extensive Expertise
Leveraging over 12 years of experience, we excel in crafting triumphant AI solutions for you.

Diverse Skill Set
Our senior AI developers possess prowess in AI, NLP, and Big Data, ensuring comprehensive solutions.

Domain Proficiency
Your distinct challenges are understood, paving the way for tailor-made solutions that precisely fit your requirements.
Get Started Today

Contact Us
Complete our secure contact form, Book a calendar slot and set up a Meeting with our experts.

Get a Consultation
Engage in a call with our team to evaluate the feasibility of your project idea. We'll discuss the potential, challenges, andopportunities.

Receive Cost Estimates
Based on your project requirements, we provide a detailed project proposal, including budget and timeline estimates.

Project Kickoff
Upon agreement, we assemble a cross-disciplinary team to initiate your project. Our experts collaborate to launch your project successfully.
Start a conversation by filling the form
Build your top-notch AI product using our in-depth experience. We should discuss your project.
Frequently Asked Questions
What is AI-driven Customer Experience?
AI enhances customer interactions through automation and personalization.
How does AI benefit CX?
AI improves service, personalization, and insights for better CX.
Can AI understand customer emotions?
Yes, AI uses sentiment analysis to gauge emotions.
How does AI improve customer service?
AI automates inquiries, provides 24/7 support, and speeds up responses.
Is AI suitable for all businesses?
Yes, scalable AI solutions fit businesses of all sizes.
What's the ROI of AI in CX?
ROI varies, but it often includes improved satisfaction, retention, and cost savings.
Can AI handle multilingual customer support?
Yes, AI-powered chatbots can support multiple languages.
Does AI require extensive training?
AI solutions can be trained quickly and improve over time.
Can AI integrate with CRM systems?
Yes, AI can seamlessly integrate with Customer Relationship Management (CRM) systems.
What data is needed for effective AI implementation?
Data on customer interactions, preferences, and feedback is crucial.
How can AI analyze customer feedback?
AI uses natural language processing (NLP) to analyze text-based feedback.